How Do I Withdraw Money From Crickex?
Withdrawals are an important aspect when choosing a gambling site. With us, the process is smooth and hassle-free. On this page, the player can find detailed withdrawal instructions and a list of available payment systems.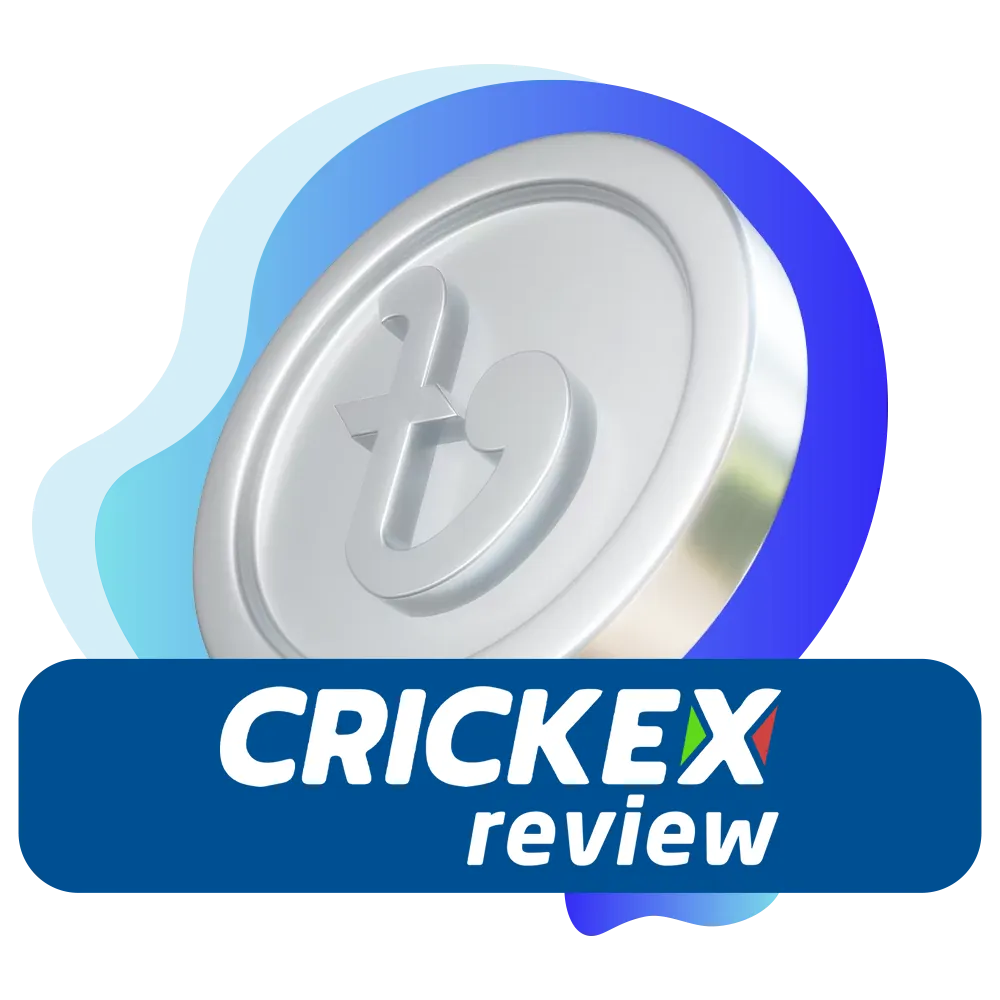 Step-by-step Instructions for withdrawal
Withdrawing is actually a fairly simple process, but inexperienced gamblers may run into problems. To make sure everything runs smoothly, we have prepared the instructions below for such players.
Logging in to Your Account
Use the login button to log into your account and fill in your user name and password information on the login form.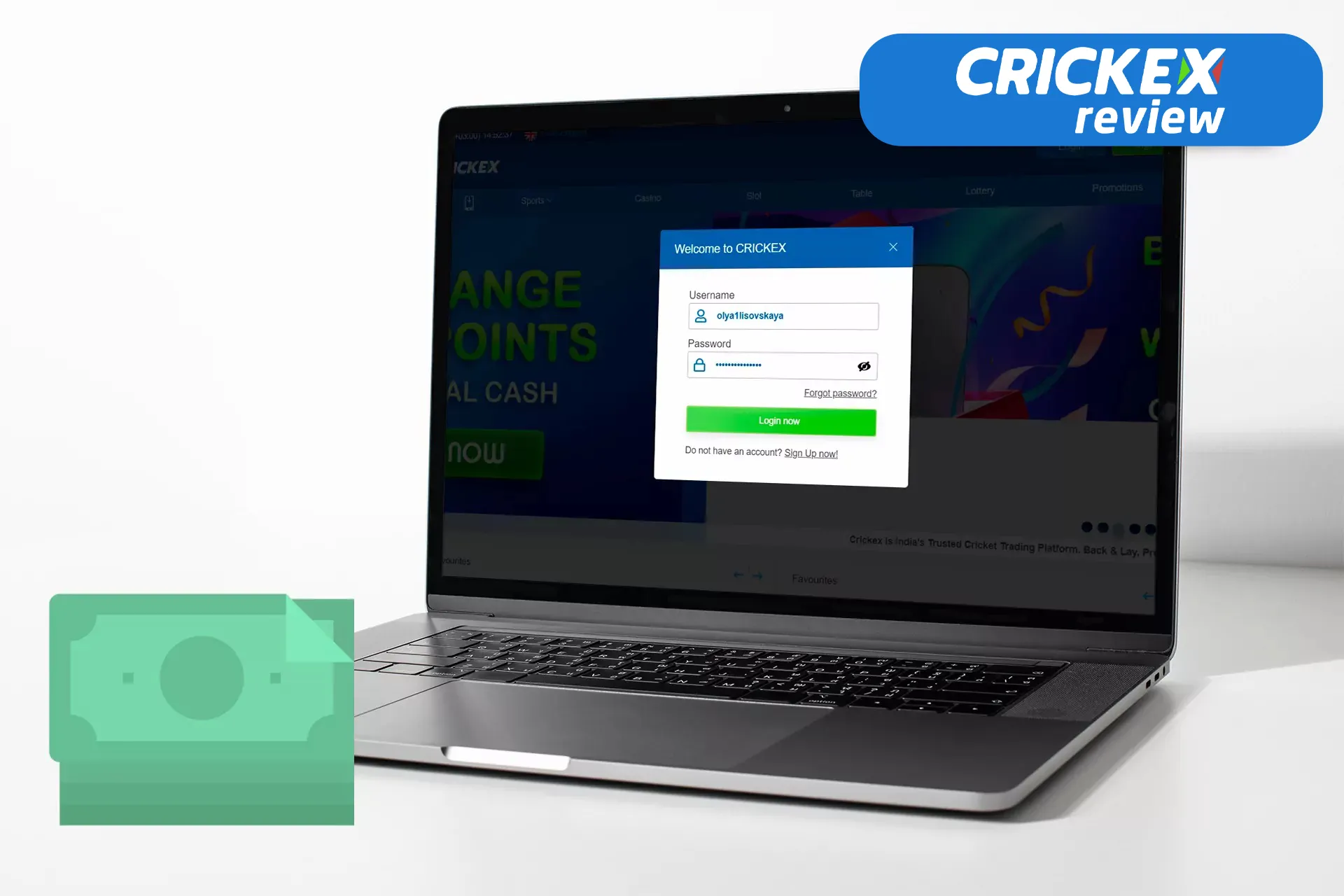 Use the Output Button
Click on the output button. It is located on the top bar of the website.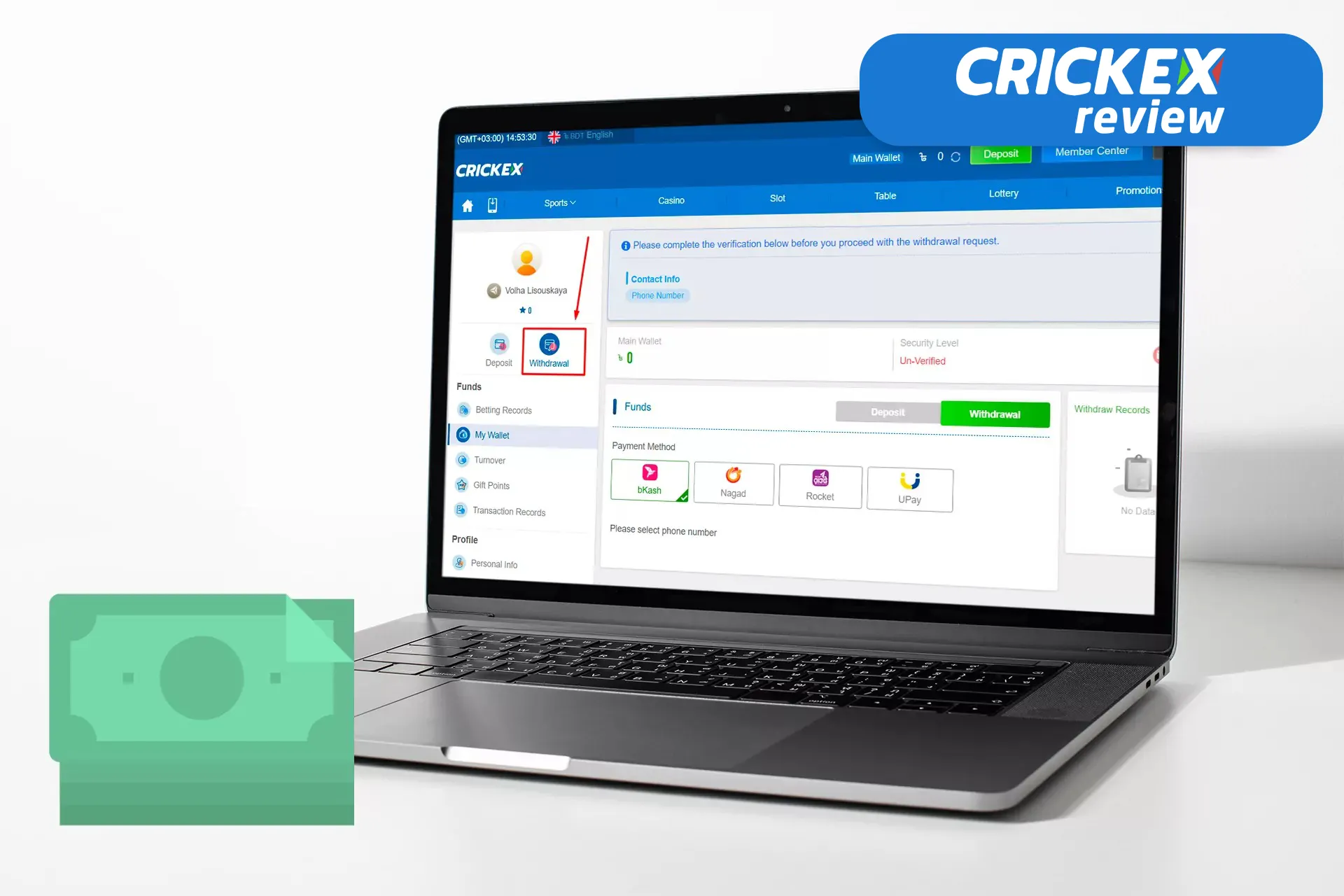 Choose One of the Payment Systems
The player will be faced with a wide range of available payment systems. The customer will have to choose one of them.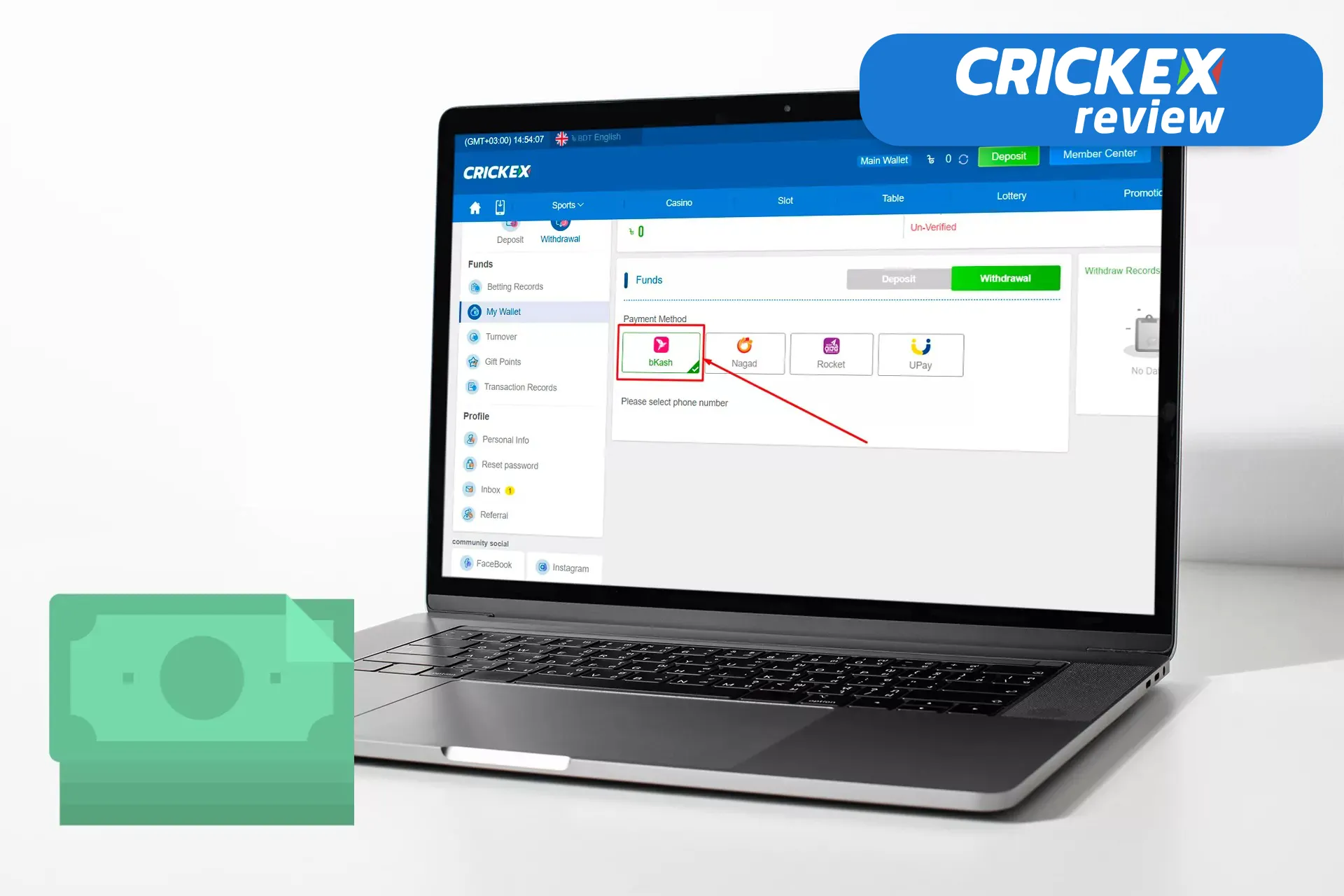 Enter the Withdrawal Amount
On the blank line, enter the withdrawal amount, paying attention to the limits.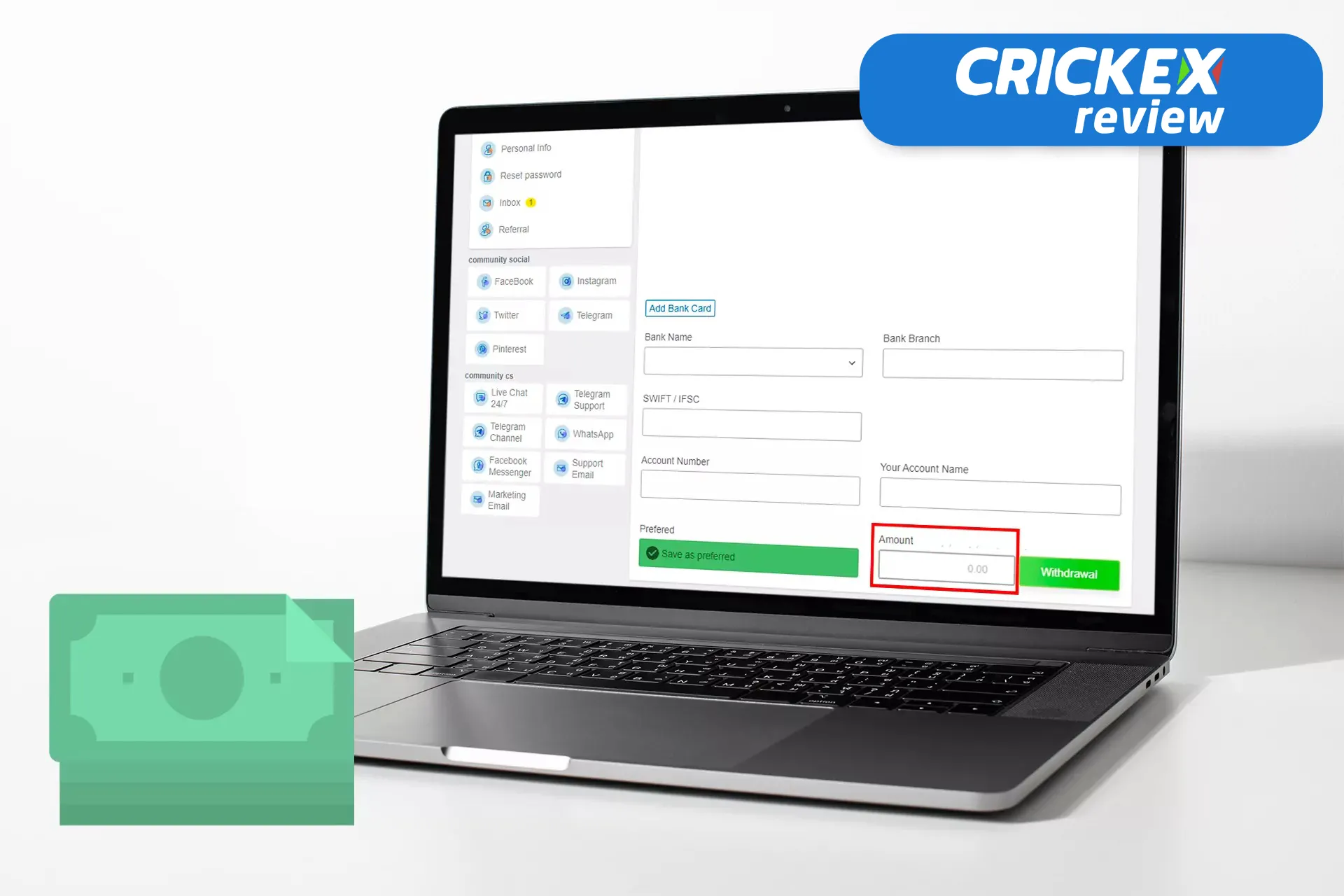 Fill in the details
Fill in your account number information so that we can send you the money.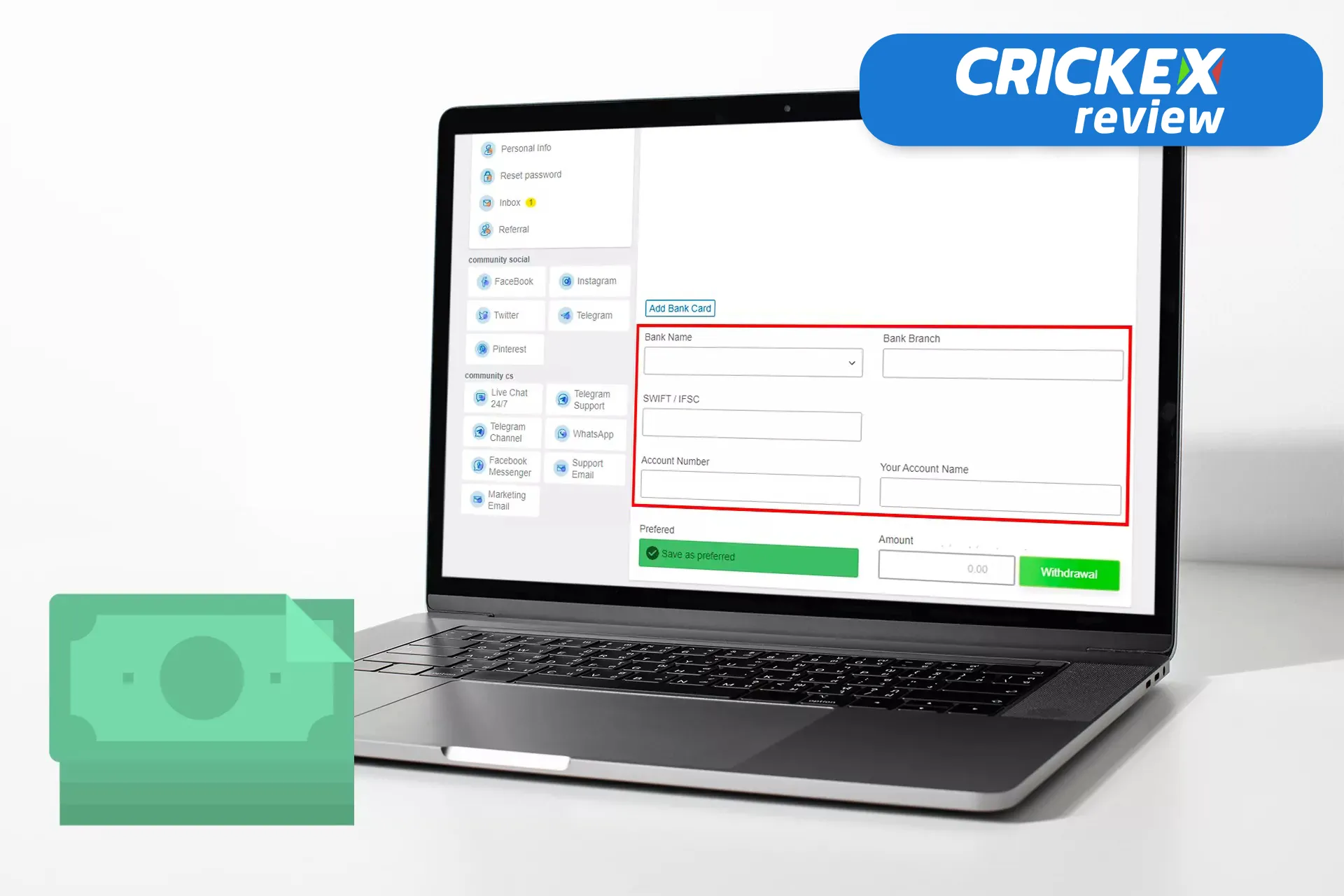 Click the Confirm button
Press the output confirmation button.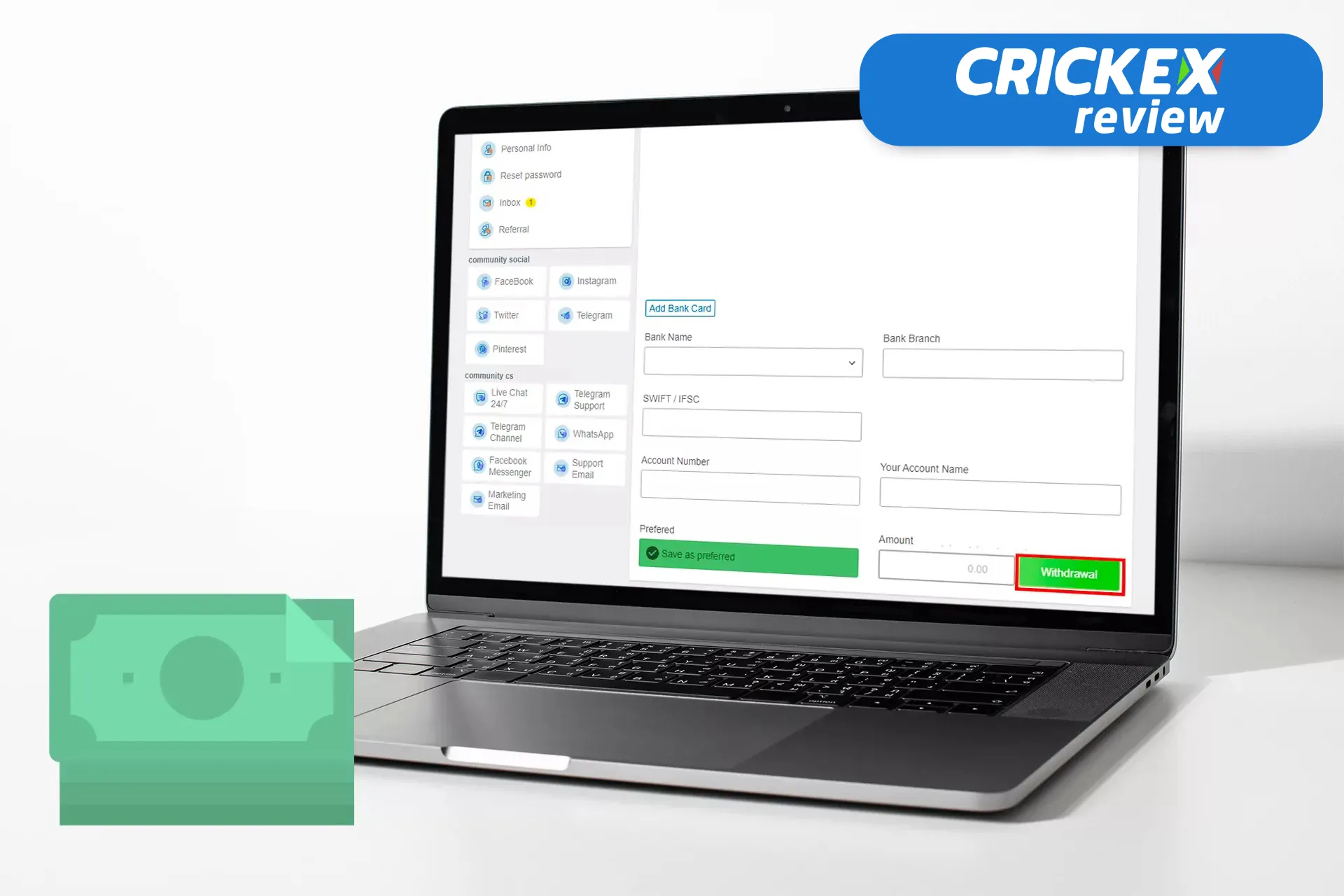 Payment systems
In order to be able to withdraw funds, each of our clients must first confirm his phone number. This is done in the player's personal cabinet. After that, the gambler can proceed with the withdrawal procedure. This can be done using the following payment systems:
Bank Transfer;
RUPEE-O;
UPI;
PhonePe;
PayTM;
IMPS;
iPay.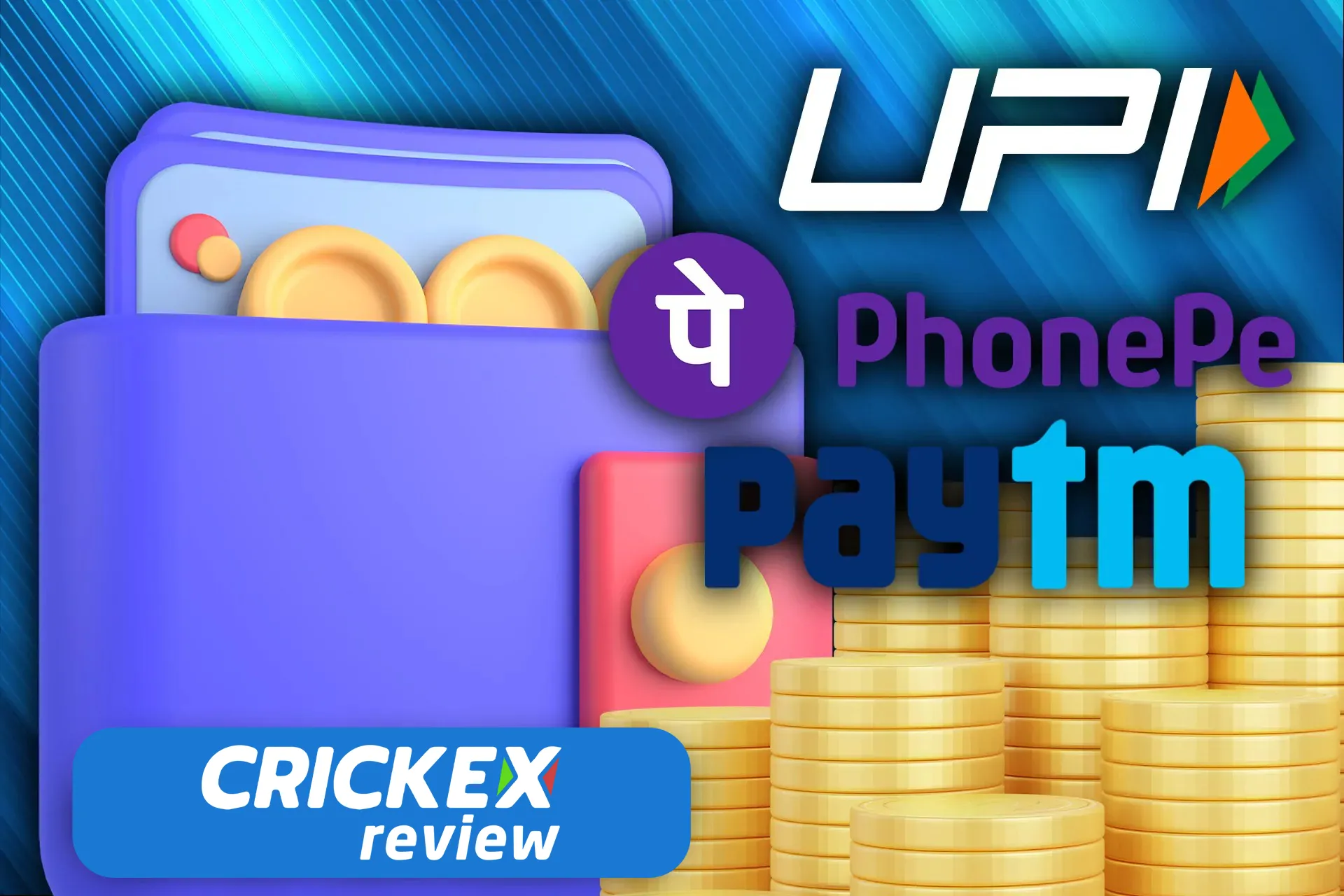 Withdrawal Conditions From Crickex
It is important to note that the player will not find the full terms and conditions for using our platforms here. Only the basic rules that a player has to follow when making a withdrawal are listed here. Below are the most important withdrawal conditions for Crickex:
In order to withdraw money and generally gamble on our platform the player must be at least 18 years old;
Each client must be verified by confirming their phone number in their personal cabinet;
The gambler must withdraw money only to accounts of payment systems that belong to him;
If a player tries to register a second profile with us, all accounts will be blocked with the inability to withdraw funds;
If we should have any suspicions about a player's integrity, we may always request additional identity checks.
FAQ
How long does a player have to wait to withdraw money after requesting a withdrawal?

With us, the withdrawal procedure is quick, if compared to other gambling companies. The client will receive the funds within 4 to 24 hours.
What should I do if I have problems withdrawing money?

In this case, the player needs to contact our support team. We have a live chat service on Telegram, WhatsApp, Facebook and Email. Describe your problem as specifically as possible in a message and send it to one of the support addresses on the website. After a while, a support agent will review the problem and will suggest ways to solve it in a separate message.